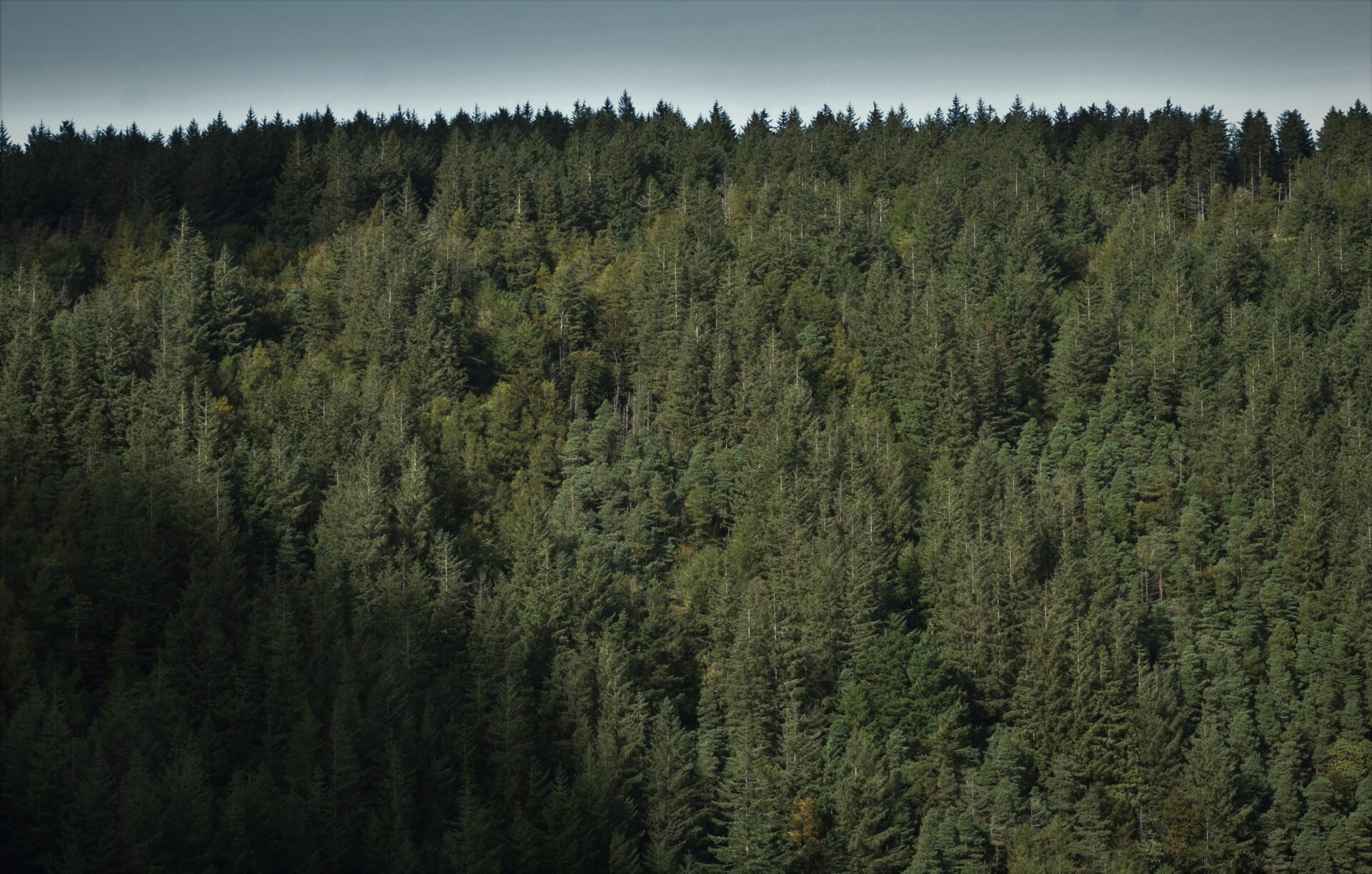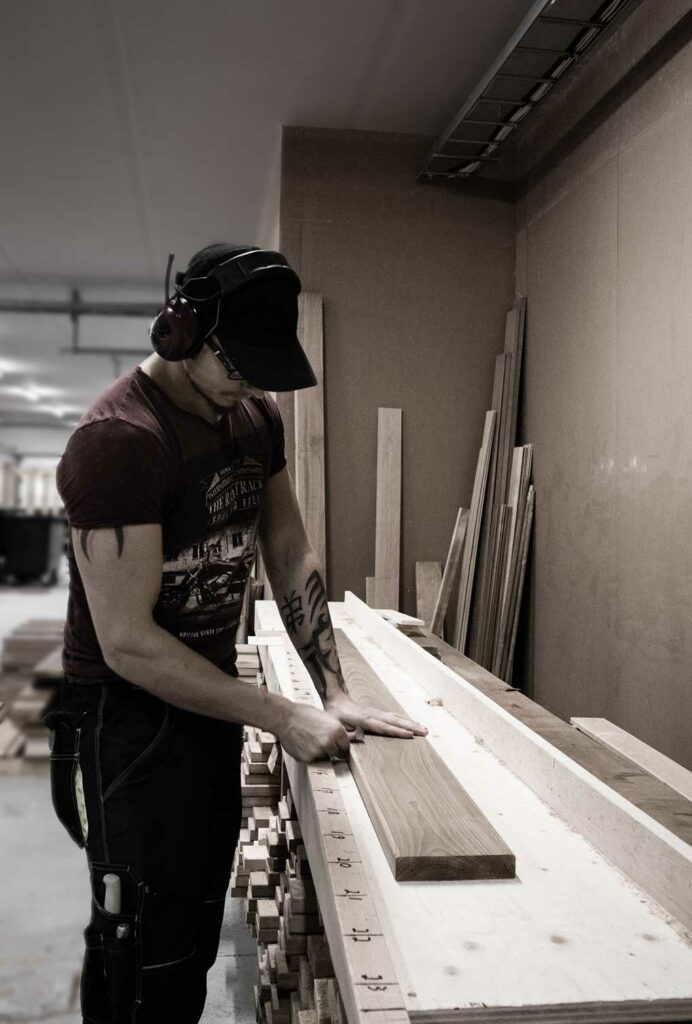 Join us!
Would you like to work with sustainably produced wood products in a great team? Unfortunately, we do not have any vacancies at the moment, but we are happy to accept your open application. Contact us to discuss your career opportunities at Pieksäwood.
Juha Koivu, yrittäjä

juha.koivu@pieksawood.fi
Stories about Pieksäwood
Pieksäwood provides about 20 wood processing, sales, marketing and financial management experts with jobs. Learn more about the career stories of Pieksäwood's people.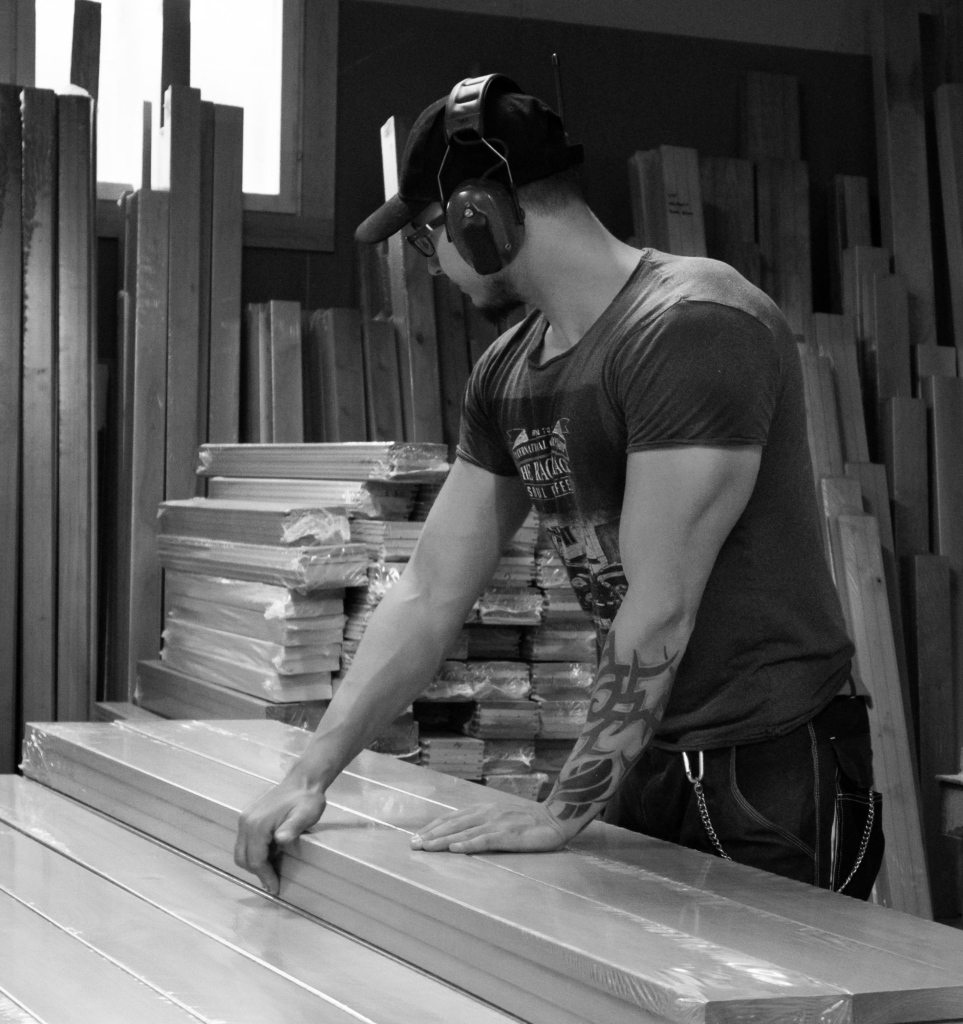 Pekka – Wood Specialist
The diversity and variety of a wood specialist's duties interest Pekka, who has worked at Pieksäwood for more than four years.
Pekka, who enjoys physical activity and playing in a band in his free time, spends most of his working day feeding the planing machine and packing deliveries. Pekka can sometimes also be found filling in for the factory's yardmen. "Being active in my free time helps with the physical demands of work.
I also spend a lot of time working with my hands outside my work as there is always something that needs repairing around the house!" Pekka is the bassist and singer of the Pieksämäki-based cover band Midget Madness. "We have room in our calendar," says Pekka.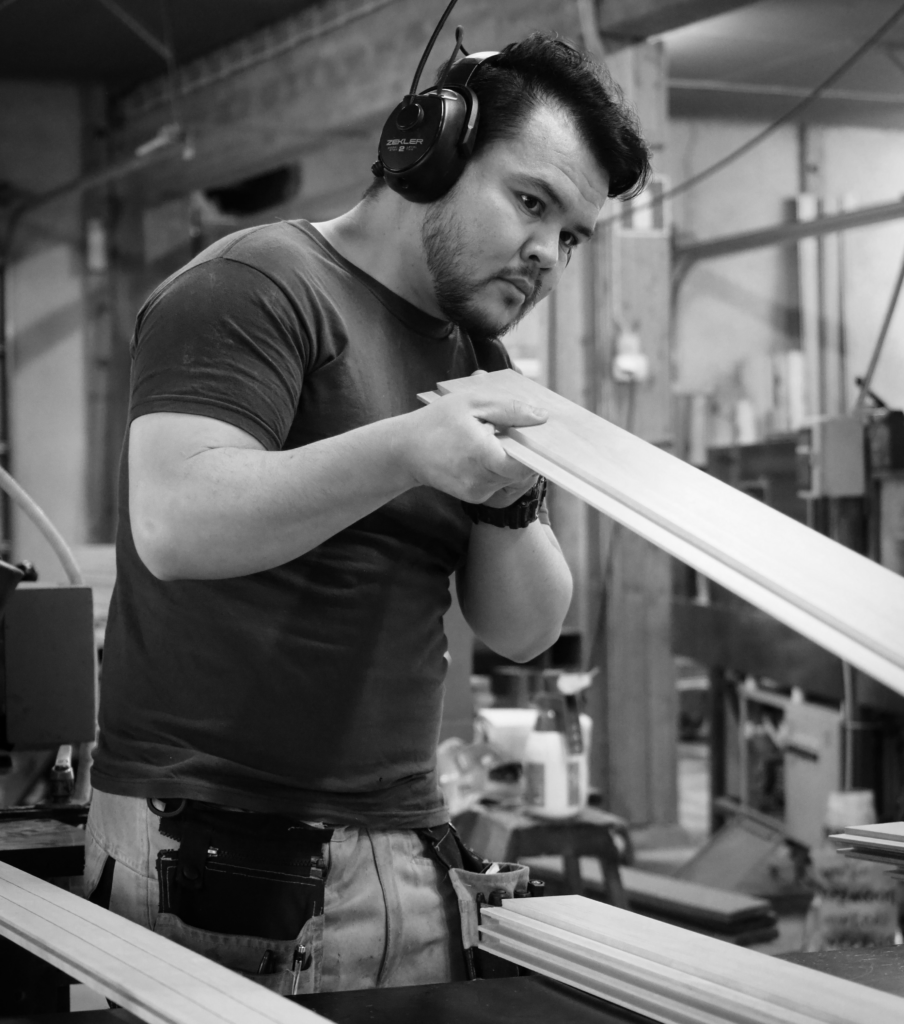 Ali – Wood Specialist
Ali, who completed his further vocational qualification as a planer in 2022 while being employed, spends his working days at Pieksäwood planing, packing products and maintaining the feed table. Of course, the most preferred job for a recently graduated planer is planing.
Ali has been working at Pieksäwood since December 2019. Ali initially applied for a job with wood products through the Employment and Economic Development Office, through which he began his career at Pieksäwood.
In addition to going to the gym, swimming and jogging, Ali likes to spend his free time looking after his car. "Working with my hands in my free time is an important part of maintaining my car. You always learn something new, and I think that makes my hobbies interesting," Ali says.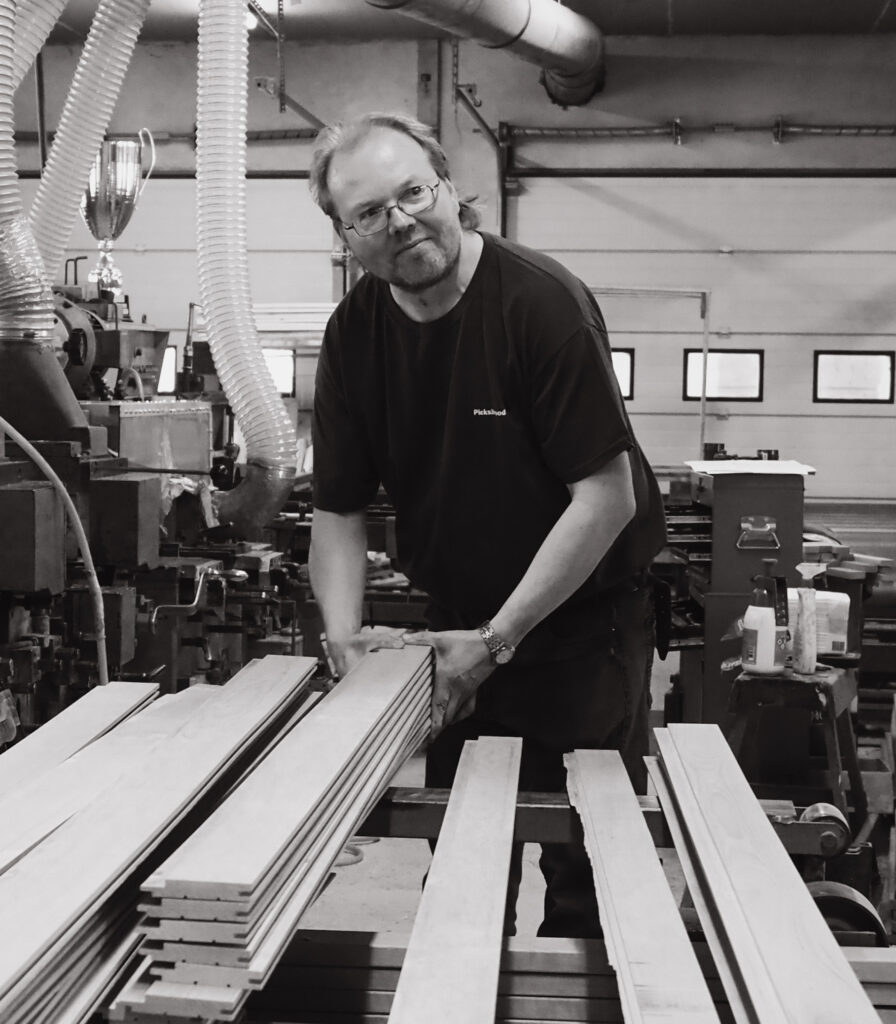 Tuomo – Wood Specialist
Tuomo, who has worked at Pieksäwood for an impressive 17 years, enjoys his varied job with wood – meaningful and diverse duties have kept Tuomo interested in his job all these years. The longest-serving employee of Pieksäwood says that his favourite place to work at the factory is the old planing mill, which has its own atmosphere.
In addition to general planing mill duties, Tuomo is responsible for accepting and packing packages at the mills.
Tuomo enjoys music as a counterbalance to his job and he has an awe-inspiring collection of more than 1,500 CDs at home. Fishing and darts are his favourite ways of spending time in the summer.