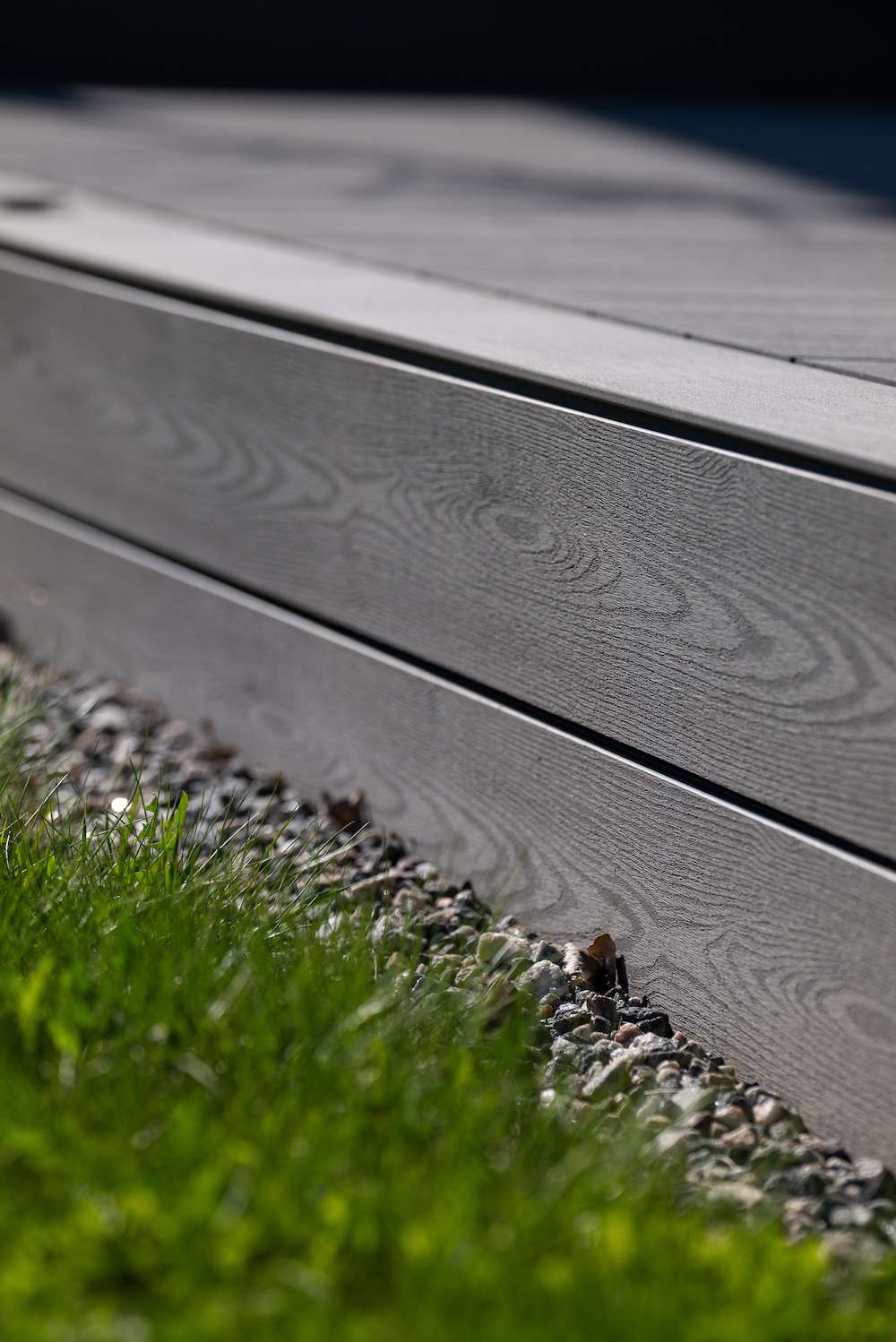 Installation instructions
Composite wood terrace installation instructions
Things to consider in building the terrace
When building the terrace, ensure that no moisture-binding materials remain under the boards and that there is adequate ventilation under the terrace. If the surface of the terrace is close to the ground, a landscaping cloth covered with gravel must be installed underneath to prevent weeds from growing under the terrace.
Clean the composite wood surfaces regularly
Pieksäwood's composite wood is a durable, spectacular and easy-to-maintain building material for balconies, terraces and around swimming pools, for example. All outdoor building materials are exposed to environmental contaminants and therefore require regular cleaning.
Prevent mildew from growing on dirty surfaces
The manufacturer has added a mildew prevention additive to the product, but any potential problems can best be avoided with regular, careful cleaning and the right installation methods. Accumulated dirt on the surface is a favourable growth medium for mildew spores. To prevent dirt and other contaminants from accumulating on the surfaces, it is necessary to clean them regularly.
Prevent dirt from sticking
Always try to clean the terrace's surfaces as quickly as possible, including any food dropped or spilled there, so that they do not leave stubborn stains. These stains are much more difficult to remove after a longer period of time. With regular and careful cleaning, you will be able to enjoy your terrace for years to come.