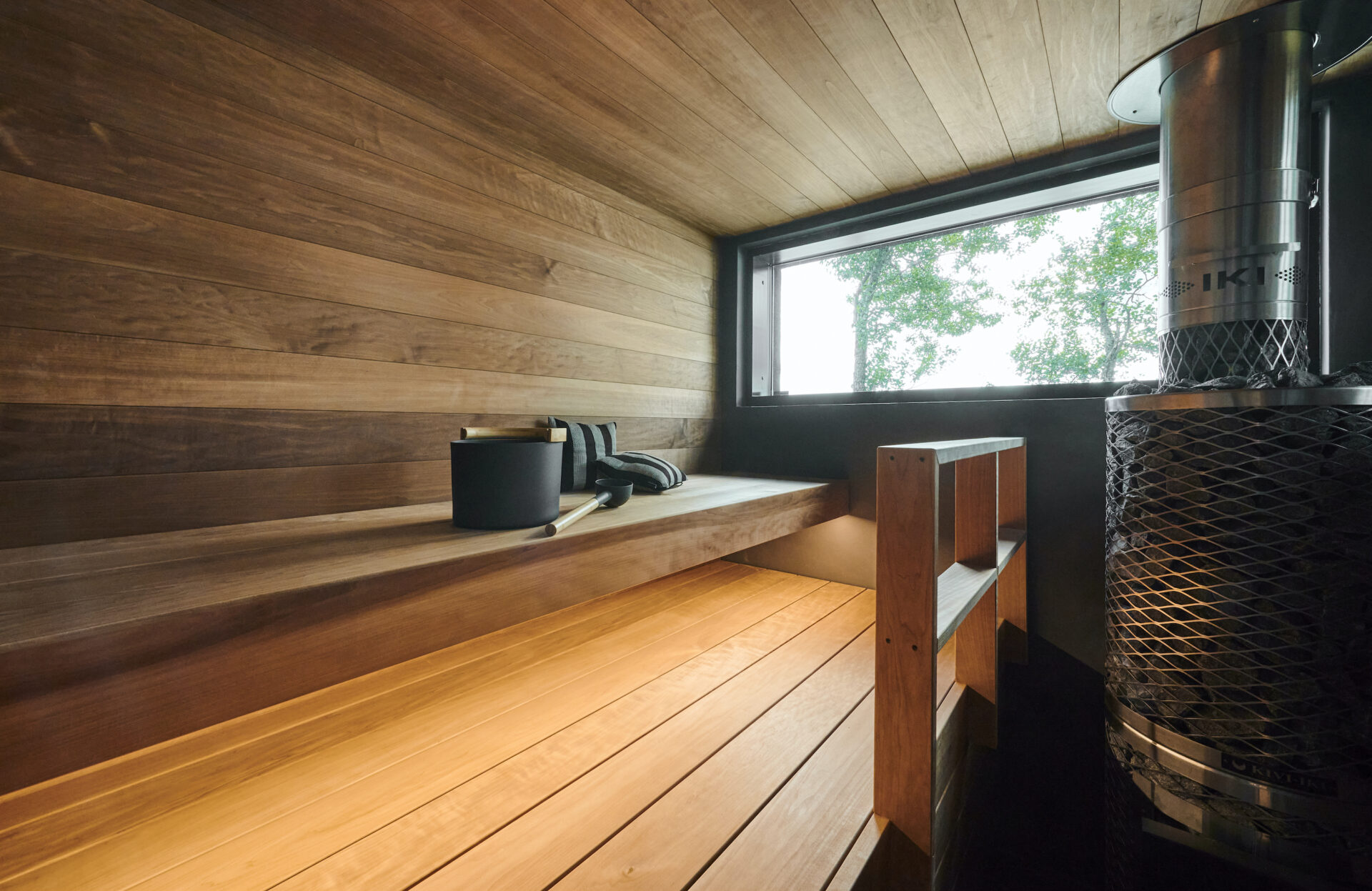 Wet room product care instructions
Wet room product care instructions
Remember to dry wooden products thoroughly after each use. We recommend keeping the stove on for 30 minutes after you leave the sauna and the sauna door and windows closed as well as adequate ventilation.
It is also advisable to vacuum dust from the panels regularly.
Sauna cleaning equipment can be used on the wood products.
The wood products can be cleaned with a mild detergent designed for cleaning the sauna.
Clean the surfaces 1–4 times a year depending on use, do not use excessive water.
Strong detergents may damage the surface of the product.
All products can be surface treated with sauna protection products or paint. Use a heat and moisture resistant treatment agent for wood products installed in the sauna.
It is recommended to apply a new surface treatment at least annually, depending on how frequently the sauna is used. You can sand the wood products lightly when treating them, if necessary.