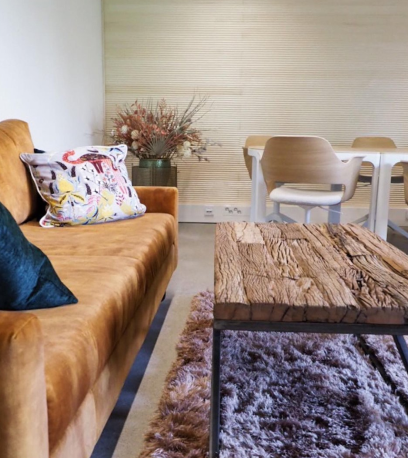 Helsinki Outlet
Helsinki Outlet's stunning industrial-styled office space, photo studio and conference room emanate the warmth of real wood from the design panel TUNTURI. The material of the interior panel is naturally beautiful pale aspen. The TUNTURI panels were installed both vertically and horizontally, which works great in these spaces.
Helsinki Outlet is the largest outlet village in Finland. It is located in the Porttipuisto business centre in Kuninkaala, Vantaa, at the junction of Ring Road III and Lahdenväylä motorway.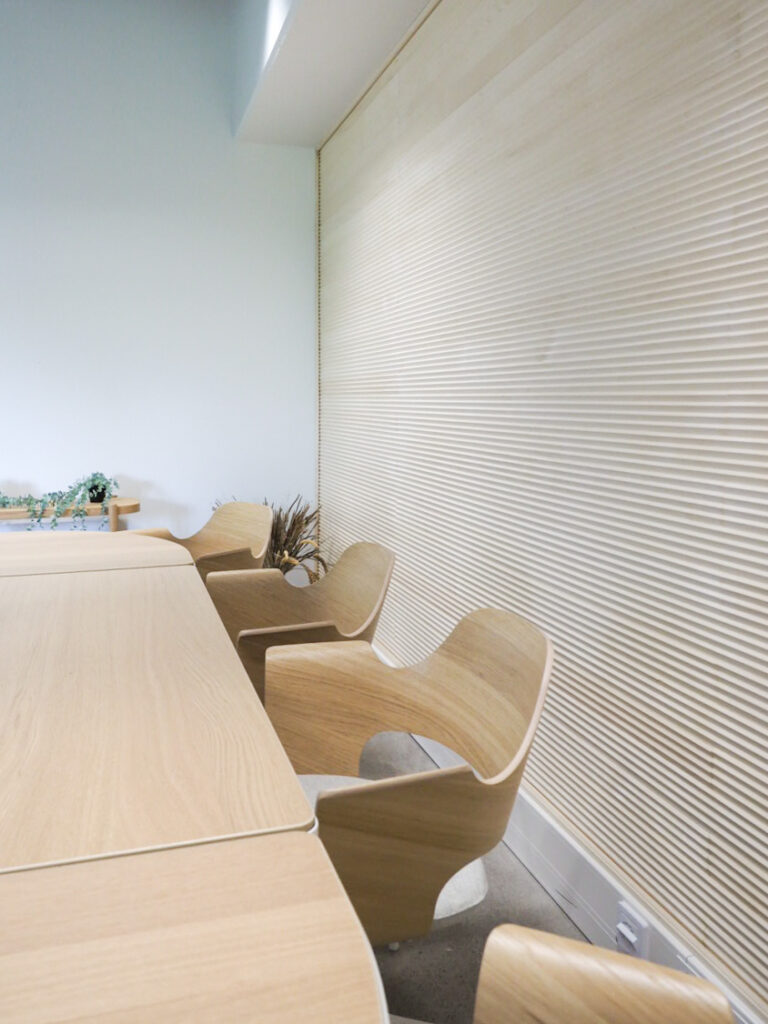 Housing Fair home Villa Kruunu
The Housing Fair was held in the maritime Kuningattarenranta area of Loviisa in 2023 and Villa Kruunu was one of the most spectacular homes of the fair. The house and its separate sauna building were designed by architect Virve Rosberg.
Pieksäwood's products can be found both in the house and in the sauna building. Villa Kruunu has large terrace areas of 180 m2 in total, made of beautiful, maintenance-free composite wood. The colour of the composite terrace is beautiful white oak. The vestibule has a decorated heat-treated aspen wall made of SOLA batten panels and the downstairs bathroom's ceiling is made of heat-treated aspen panels. The surfaces of the sauna building are darker than the rest of the house with TUNTURI design panels bringing a warm atmosphere. Durable, heat-treated aspen bench boards and panels were selected for the sauna and washrooms.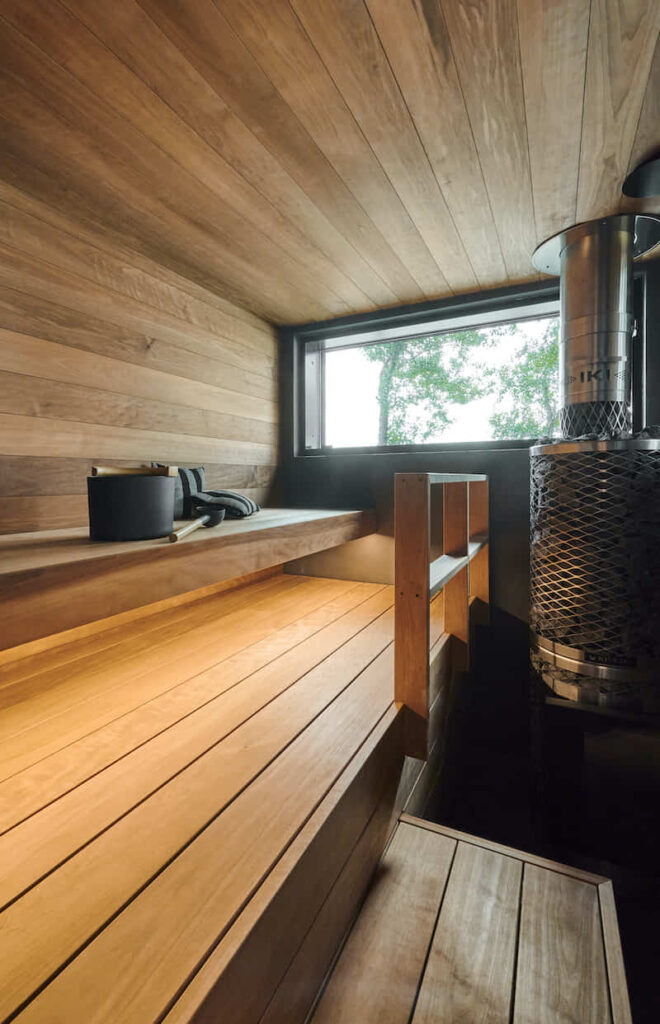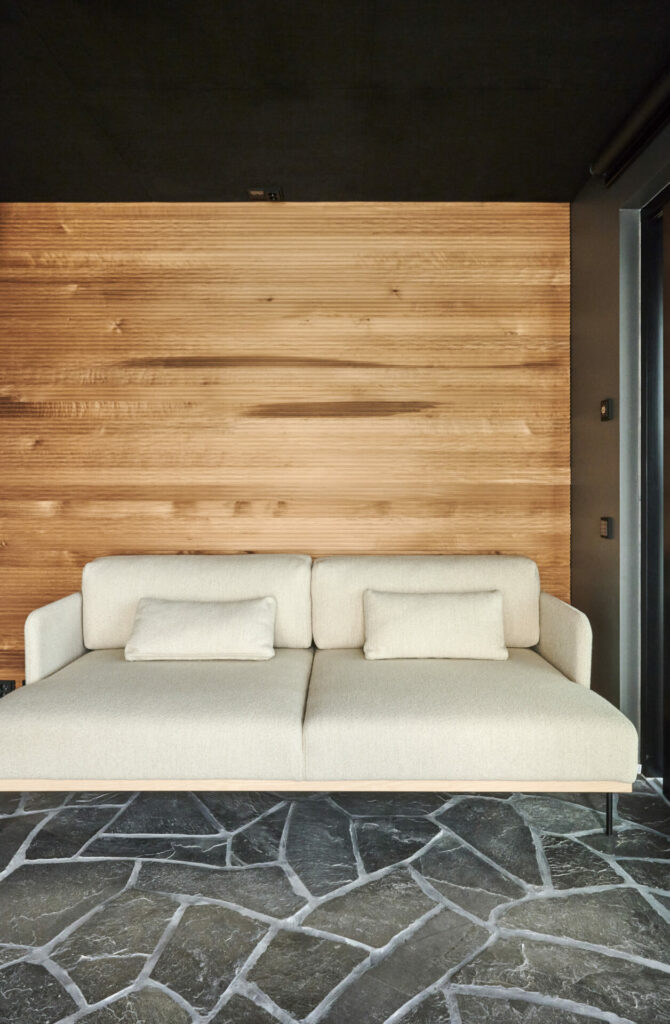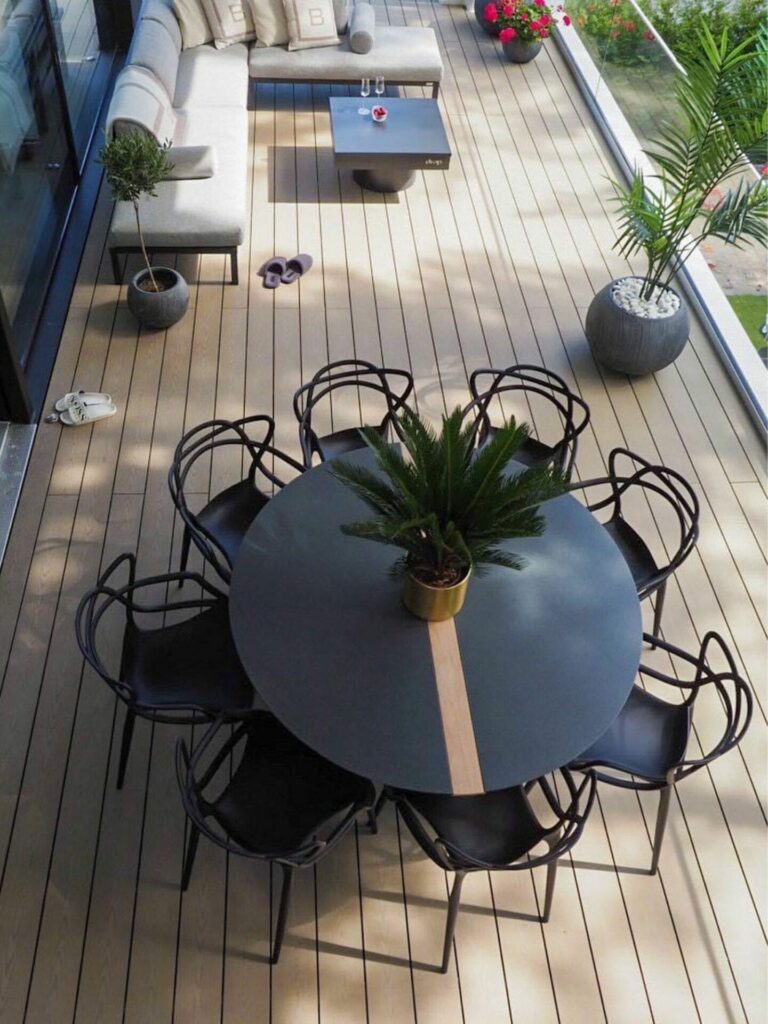 Villa Westend Hills
Villa Westend Hills, featured in the Finland's Most Beautiful Homes TV series, is a luxurious stone house in Westend, Espoo, where pale knot-free and resin-free aspen brings warmth and softness. Designed by architect Per Michael, this home features a harmonious aspen sauna that is full of the atmosphere of a spa. The TUNTURI panel has been used as decor on the sauna ceiling and walls. There are also TUNTURI panels vertically mounted on the bedding wall of the magnificent master bedroom. The house's stunning terraces are made of luxurious Pieksäwood composite wood. The colours of the composite terraces are white oak and dark grey.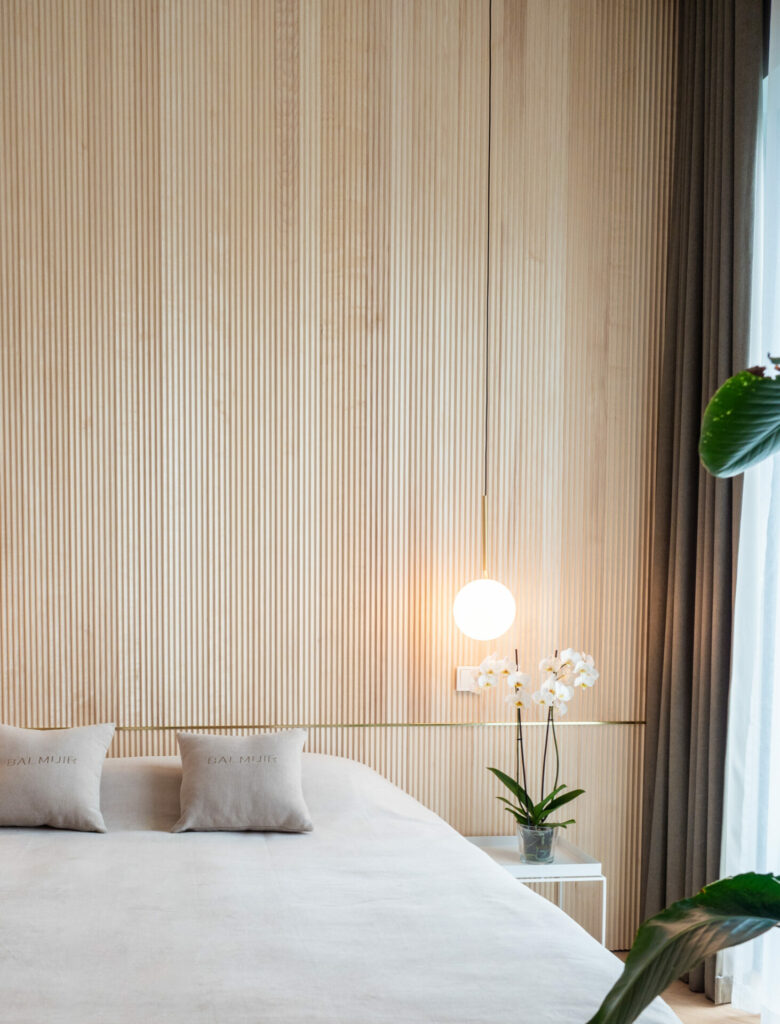 New Sauna
The outdoor saunas and sauna cabins manufactured by the Finnish New Sauna company are known for their clear-cut and modern design, high-quality materials and spaciousness. Now you can choose TUNTURI panels for your own New Sauna, handmade in Pieksämäki in the heart of Savo.