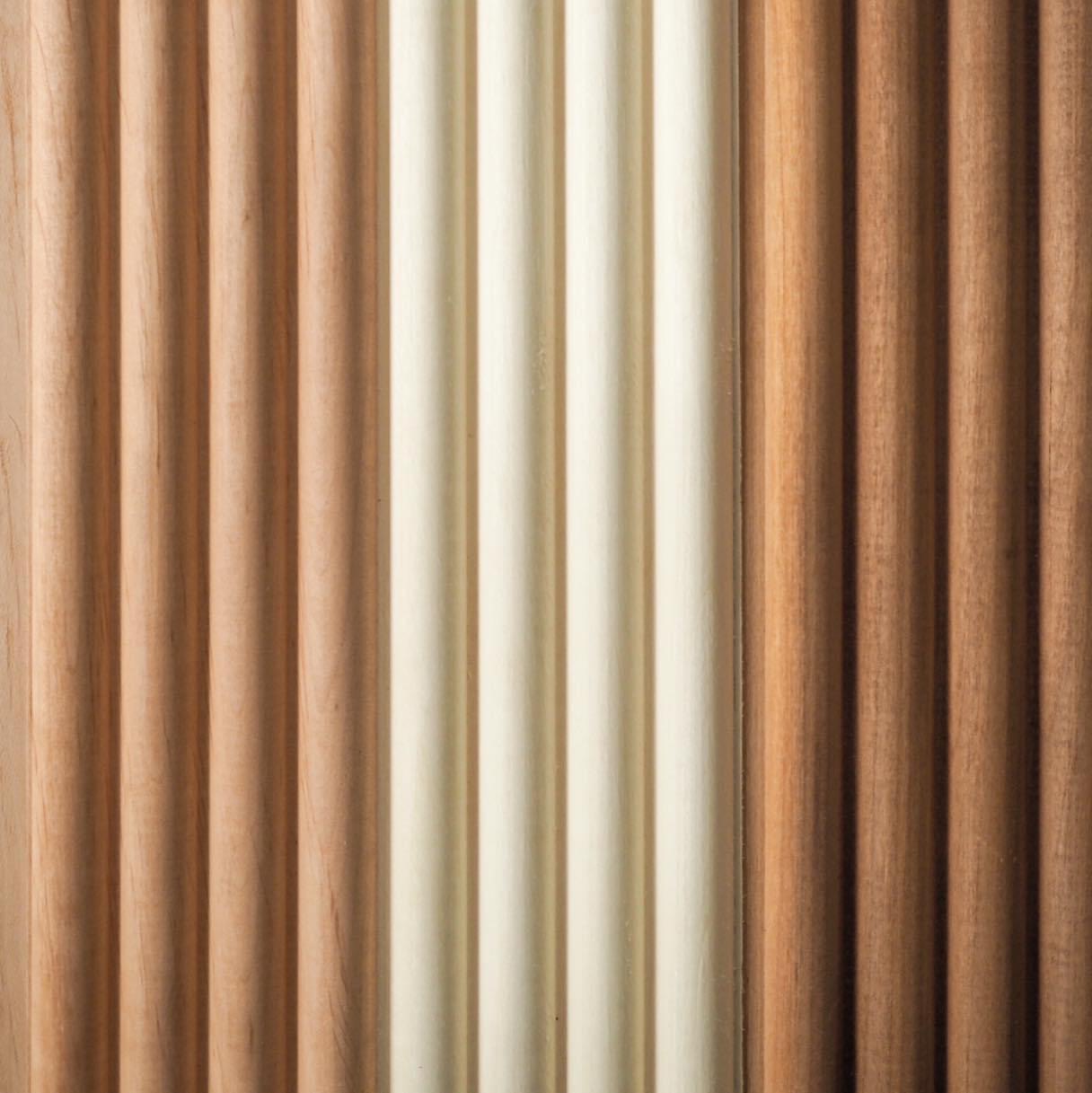 Recycling Pieksäwood products
When building or renovating a sauna, paneling or building a terrace, waste is generated. We recommend that you study the recycling options in your area in advance so that the recycling of dismantled and surplus material is smooth when it is time to do so.
Packaging material
The packaging plastic and plastic collars used to protect panels, bench boards, mouldings and composite wood can be recycled at your housing company's plastic collection point or at Rinki recycling points that accept packaging materials. The wooden protective boards used in the transport of the products are produced by Pieksäwood and they can be sorted as wood waste or burned as clean wood in a fireplace.
The location of the nearest packaging material recycling point can be found on the Kierratys.info website.
Wood material
Sauna bench boards, panels and wooden protective boards that may have been used in the transport of products are wood waste, which is sorted at designated locations. It is not necessary to remove small metal parts, such as nails, from wood waste.
Only untreated, clean and dry wood waste may be burned in the fireplaces of a property. Heat-treated wood in its natural state is pure wood as heat treatment is carried out using only hot air and water vapour. No chemicals are added to the material during heat treatment. If there is a surplus of usable wood from your sauna renovation, we encourage you to use it, for example, by building stools or other small furniture – this way, the high-quality surplus wood material will get a completely new life and waste will be minimised until the end of the project. For example, with a little imagination (and Google, if necessary), surplus black alder or aspen boards made into gorgeous, durable benches for wet and dry spaces.
Composite wood
Pieksäwood's composite wood contains 95% recycled wood fibre and plastic. Surplus composite wood can be recycled as household waste or, in large quantities, sorted as energy waste at designated locations. The Kierratys.info map service shows your nearest waste points and more detailed sorting instructions.
Certificates
Pieksäwood is a member company of the Association for Finnish Work
Providing jobs, sustainable production and procurement and ensuring the expertise and well-being of our employees are the principles upon which sustainable work is defined by the Association for Finnish Work and to which we are committed.
The Association for Finnish Work works to increase the appreciation towards Finnish work and to support Finnish work. The Association grants certificates indicating the domesticity of work and promotes Finnish companies in purchasing decisions to maintain jobs and create new ones.
By sourcing PEFC wood, Pieksäwood supports sustainable forestry globally
Pieksäwood is PEFC-certified, which shows that we follow the requirements set by PEFC for the origin of wood raw materials – our raw materials are sourced from sustainably managed forests while taking care of their diversity. In addition, we take care of the sustainability of the supply chain of our wood products. Fulfilling the requirements of both forest management and wood origin monitoring is supervised by certification undertakings that have been determined to be independent and competent by authorities.
The PEFC sustainability label promotes sustainable consumption. The PEFC label offers business customers and consumers the opportunity to choose products made from wood from sustainably managed forests.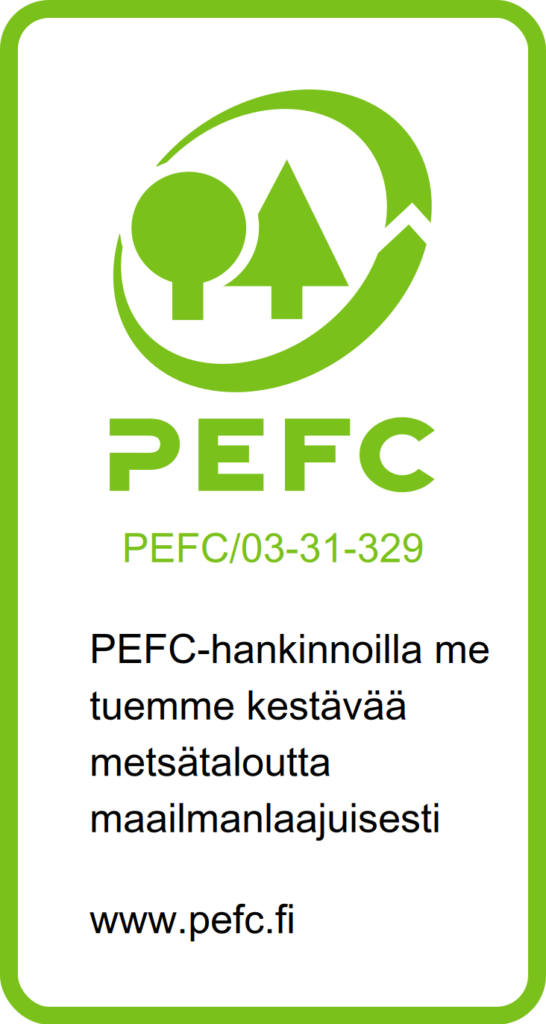 Pieksäwood has been awarded the CE marking
The CE product marking indicates that the manufacturer declares that the product meets the requirements of the relevant EU directives and that the product has undergone any required checks. Pieksäwood's aspen and black alder products are CE marked. The marking is intended to facilitate the free movement of goods within the European internal market.